Now it's your turn to push them around!
Leve de Goon Squad: de nieuwste editie van
Frank Kozik
's leger van bustes. Al deze vriendelijke dictators zijn 4" hoog en ze zijn er klaar voor om je wereld over te nemen! Deze leiders zijn 'dressed to impress' en bestaan helemaal uit de volgende kleuren: blauw, magenta, geel, zwart en wit. Je kan zelf kiezen welke je wilt; de Pyong Yang-speler, DJ Aya-Holla, Lil' Ilych, de Gipper of de Havana Slammer. We zijn echter niet geautoriseerd om je te vertellen welke kleur je krijgt!
Deze nieuwe blindbox serie van KidRobot en Kozik is al uit (26 juli) maar is gek genoeg aan onze aandacht ontsnapt. Ze kosten zo'n $9,95- (ongeveer €8,50-) per stuk en zijn te koop op
KidRobot.com
en enkele winkels!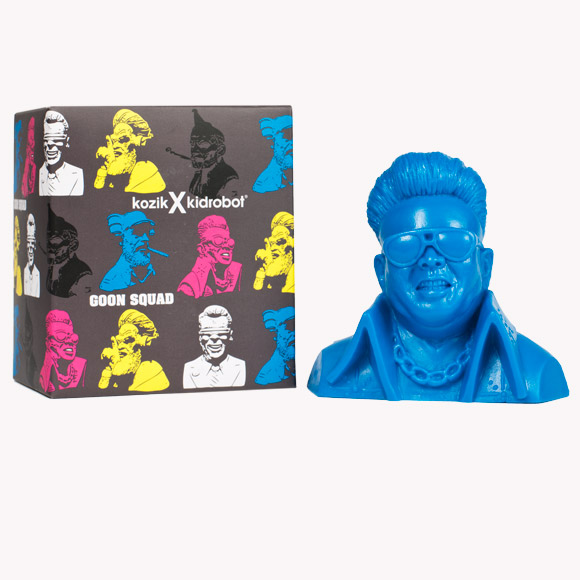 Klik voor meer foto's HIER.