Misschien hebben jullie deze twee toys al gezien, maar ik moest ze toch nog gewoon even delen (voor
het geval dat jullie ze gemist hebben)!
Onderstaand dus twee "nieuwe"
Kidrobot
toys die geïnspireerd zijn op iets wat wij allemaal wel kennen; The Simpsons en Futurama!
Mocht je ze willen, ze zijn al te koop zijn bij bijvoorbeeld
Outland
.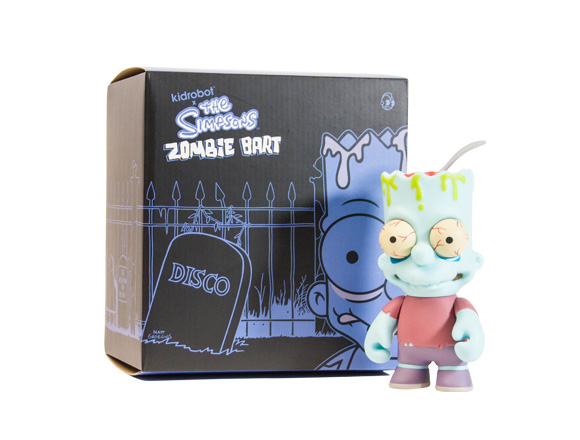 Deze
6"
Zombie Bart ziet er uit als een echte zombie met zijn blauwe tint. Hij is er klaar voor om lekker hersenen te eten, of ben jij juist degene die zijn hersenen eet? De lepel zit er in ieder geval al bij! Klaar om te eten en gegeten te worden! Deze
Zombie Bart
is nu te koop voor zo'n
$49,99-
(ongeveer €50,-).
Dr. Zoidberg
, wie kent hem niet, ditmaal als
6"
vinyl uitvoering! Compleet met stethoscoop en zijn doktersjas komt hij wel even naar jouw ingewanden luisteren! Mocht je hem opeens kwijt zijn, kijk dan bij de dichtstbijzijnde prullenbak! Of natuurlijk in de store van
Kidrobot
of jouw favoriete designer toy store (
$49,99-
/ €50,-)!